o.. IL CORSO ..o
Saturday, February 04, 2006
So it's Saturday night again and I am home studying. I have been a very lazy blogger lately. But who really wants to hear about me studying (surprise surprise) and eating, sleeping, working, napping, eating, oh an studying some more!
Today was my sisters bday and I made her a sloppy ass pecan cake late last night. I normally go all out when making cakes.. but I have just been so swamped so bad that I wrapped her present as I was driving late to her house after school this morning. She could totally tell too! She blurted out when she picked it up "Did you wrap this while you were driving here?" "NOOO" I said in a lying defense. I was hoping the neon orange helium balloons I got for her would distract the poorly papered present.
Last minute last night I ventured downtown to meet up with Nery to see the
IL CORSO
show that was performed at City Hall for free as part of the Winter Fest. The show really didn't impress me.. except for the final ending with the fireworks.. perhaps that's cause I have a lil pyromaniac in me. The actors were pushing each other around on cart thingys threw the crowds which made no sense when there was tons of people an little children. So guess what happend? people start pushing an scattering all around so they don't get shoved.. so retarded of the person who thought that would be a cool smart idea. It did make for interesting pics, especially with me an Nery squabbling over my camera to take pics cause he didn't have his camera on him.. :P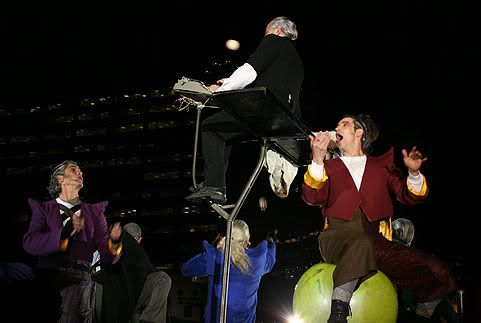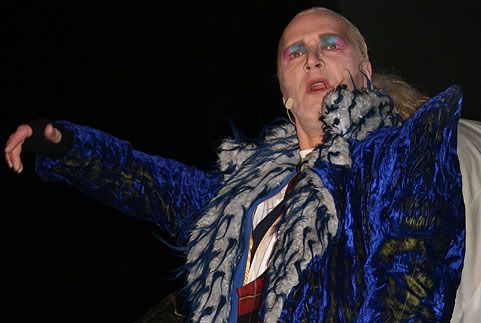 if you look close there is a nakid dude in the pic below
I didn't understand that part of the show with the nakid guy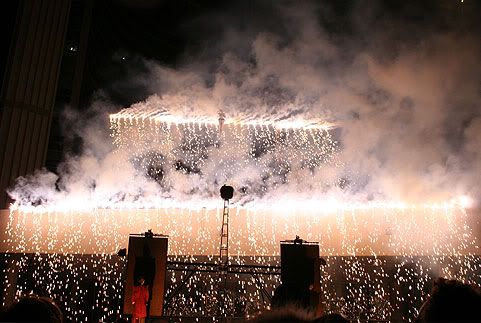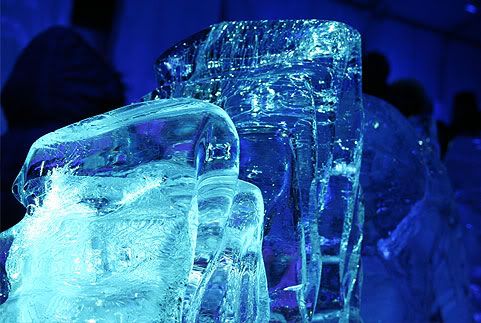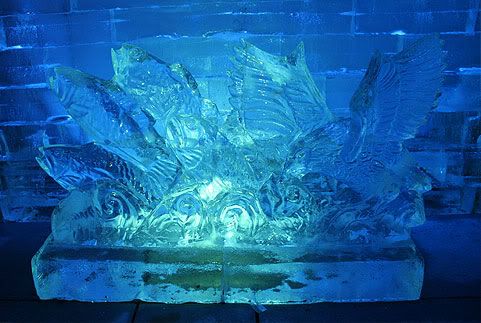 Will smurf you up!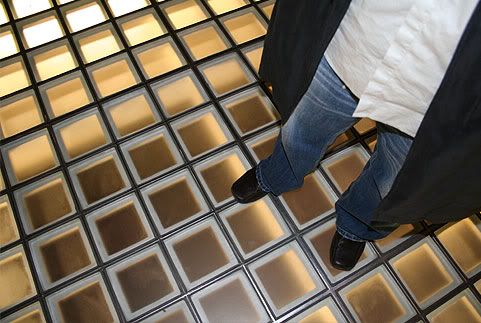 blown glass fire I am guessing?