o.. Easter Baptism ..o
Monday, April 17, 2006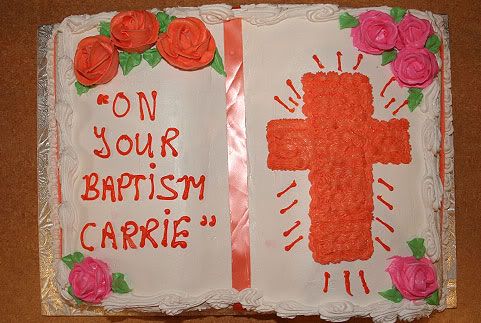 Months have been leading up to this special weekend for me and it passed faster then I could imagine. I am now Baptized. I am now Catholic. I want to thank everyone who came out and made it very memorable and unforgettable.
I have some photos here from the Easter dinner party. I have more photos on the way of the actual ceremony. Big thanks to Nery for taking those photos when no photography was allowed during mass :) however I haven't seen them yet.. so I hope they turned out since he didn't use a flash.
Most memorable moments from the weekend.
-Dominique came home from Japan
-I got my period when I had to wear all white
-Wearing all white for the first time
-The cake was made with some errors (no pink icing - CAPRIE)
-Spider crawling up Margarida's skirt during mass.
-Priest sounding like the cookie monster
-Being baptized - how cold the water was
-Holy Water on tap
-Burning my thumb on the flat iron
-Feeling like a super star when strangers told me how beautiful I was and congratulated me