top notch tunes
Wednesday, September 26, 2007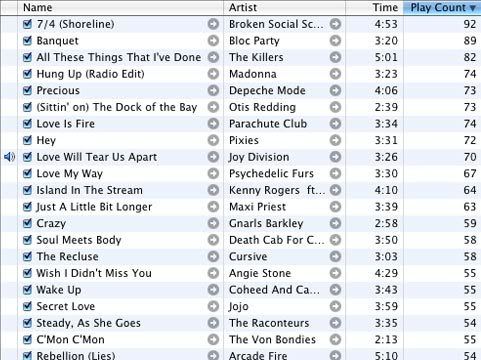 The most played songs on my
ipod
. I really need to update the sucker.. but I am so out of the loop with most of the new music. Anyone know good new songs.. or just old
favs
I might love?
Some new songs that I'm lovin are..
Major Maker - Roller Coaster
T-Pain - Bartender
there is this other song they play on flow all the time but I never catch the artist.. It's a female singing something about
gettaway
on a lovers holiday! anyone know it??