o.. crunkness ..o
Tuesday, May 23, 2006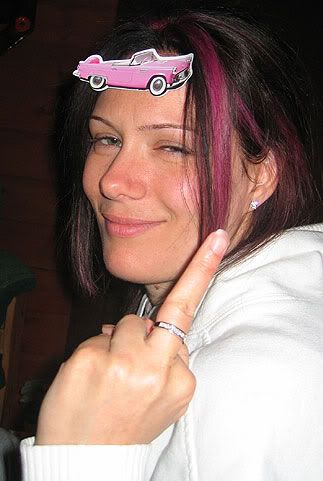 I dunno how?? but I got 45 hits on my site today.. an I know I'm not that popular.. must have something to do with
Tony Pierce
visiting my page an me commenting back on his page..!! TOTALLY check out his page.. hes a great read.. I wish I knew of his page sooner!!
So as you can see my hair is no longer blonde (thank gawd).. I poisoned it with some dark brown/purple then got all CRUNK at a cottage this weekend.. I think the pink princess car on my head goes quite well with the moment of CRUNKNESS.. then I puked my 3.5 chocolate vodka martinis in the tub because I'm a pathetic drunk..
I don't have the nickname half pint for nothing people!