o.. The Green Room ..o
Monday, November 07, 2005
The Green Room is this lil dingy joint down and in around Brunswick and Bloor. I say it like that because it's entrance is in a back alley of a parking lot. I had been there once before a long time ago, but I didn't know Green Room was the name of the place. It's a popular hang out for university students and artsy fartsy people.
In the candle lit, patio lantern light setting they have really bad art work covering the real estate of the walls. My bum cheeks could produce better art then this!!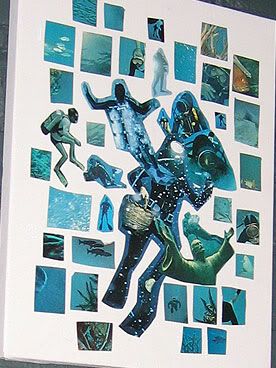 So we, "The C Gang" as Courtney has labeled us.. Carla, Courtney, and myself Carrie hung out at The Green Room. However I had never really met Carla before and was a lil nervous. I am always nervous when it comes to meeting other girls.. because girls can be very catty!.. MEOW! but she was totally cool and I got a lil silly quickly off our light beer. I was pretty sure I was accepted into there circle when Carla announced my beer drinking nick name and Courtney said that will be your character in our comic they are creating. "HALF PINT CARRIE" is my nick, only cause I normally drink half my drink an pon it off to others.. so all night they would only pour me half a pint. But the real test came when I left for the bathroom.. as I hovered over the seat like an air craft in mid air I thought to myself.. OMG those girls are talking about me.. its always like that in the movies when someone goes to the bathroom!! When I returned back to the table, sure enough!! they had talked about me and I had been accepted by the judging Carla.
Drunk Girl - Loud Girl - Half Pint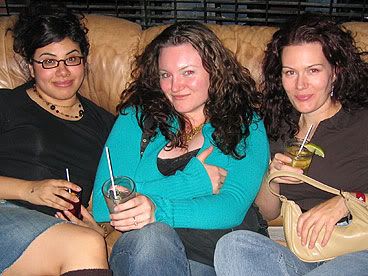 However I think I lost some serious brownie points when Paul called me an invited himself to The Green Room and I didn't say DONT COME HERE.. he's definitely on her sour list.. lol
mmmm... if you ever go to The Green Room be sure to try the Avocado Sandwich.. there is nothing like it.. and if you think no I want something light like nachos.. make sure your hammered cause everything taste good when your hammered *hint hint* the nachos taste like open ass!